Happy New Year! I can still say that, right? It's resolution time!!
Ha ha JK. Fuck a resolution. I rang in the new year with a fever of 104 and pneumonia rattling through my chest. The only resolution I had was to make it from my bed to the bathroom without crying from the body aches. While I slept and coughed and watched every episode of Game of Thrones (yay! I'm caught up now!) I had A LOT of time to think about bodies and how awesome they are even when they're sick. Blame it all on year-end reflection.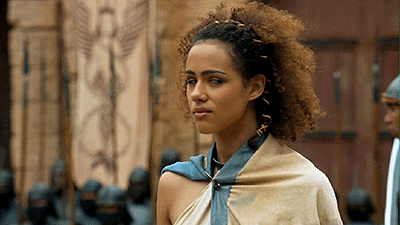 In 2018, I started writing here because of my own body and a desire to put my process out there. During that time, I saw examples all around me of how resilient bodies can be. I saw death from aging, death from disease, injuries that just wouldn't heal, bodies recovering from alcohol, bodies coming into the world for the first time, bodies struggling to step up to a bus and managing to make it on with a full load of groceries. I saw my own body go through a cycle of weakness, strength, recovery, illness, recovery, weakness, and strength again. I saw my body in a whole new way because I stopped just looking at my body and started just using it. I didn't wish it away or forget every curve, fold, and roll. I just allowed my body to exist as all bodies do.
I've looked at my body for a really long time. I've observed and poked and weighed and prodded looking for some sort of change. I've pushed and pulled and tucked in the hopes that I'd see something different. All of the observations you can imagine have been placed on my body for 42 years and have been absorbed by every square inch of my skin. Have I considered plastic surgery? Yes. Liposuction? Yes. Seaweed wraps? Yes. Anti-Cellulite spa treatments? Why the hell not?! Gastric bypass? Absolutely. Have I done any of these things? Not a single one. Nope.
In 2018, I actually saw my body for the first time instead of just looking at it. I used it for deadlifts and saw the sheer force it was capable of driving. I used it in service of my own pleasure above anyone else's and saw how simple it was to find other people who wanted me the same way I want myself. I saw the myriad ways my body served me when I needed it the most. This year, I am using my body to see just how amazing it can be. Feel free to use yours in the same way. Even if nobody's looking.
Interested in learning more about Suhayl? Follow her on Instagram. Want to email her? You can reach her at wholehedonist@gmail.com. [[add links]]
#resolutions #bodypositivity #InstrumentvsOrnament #progress